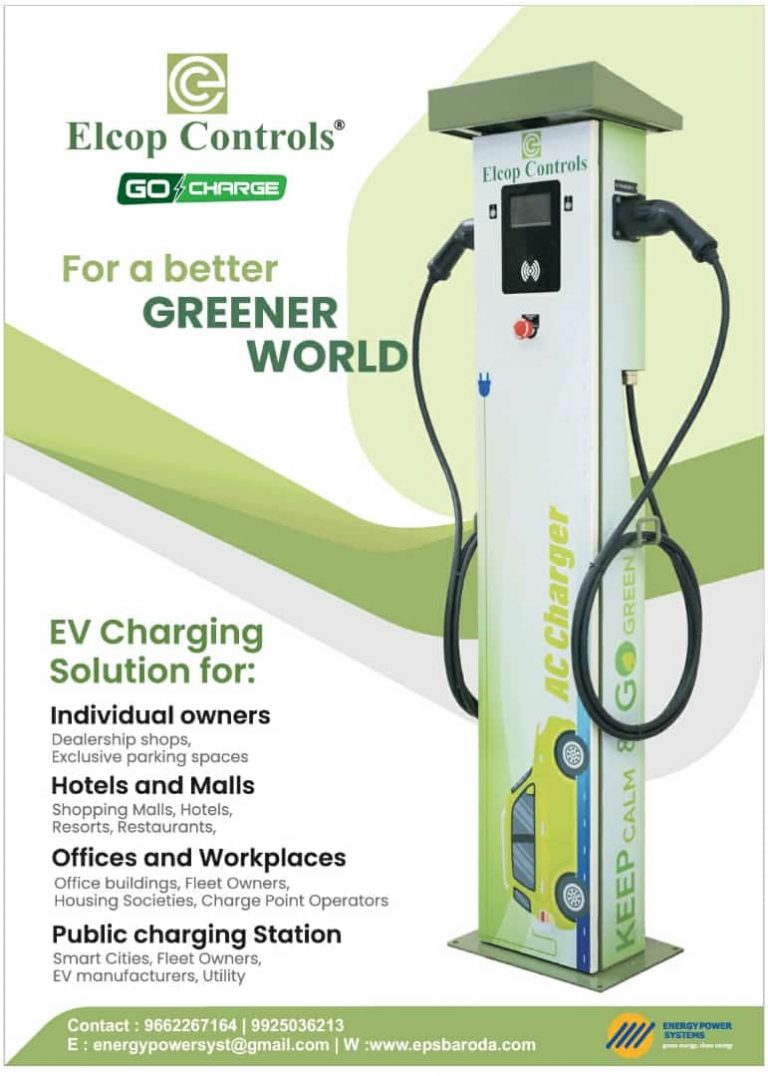 Electric-Vehicle Battery Chargers
Ever since their establishment in 1996, Elcop Controls is known for pushing the limits for the greater good. We have always focused
on sustainable development that helps not just the people, but also the planet. Elcop Controls now focuses on delivering smart solutions in the emerging market of electric vehicles.
We proudly present a range of innovative and affordable chargers for a better tomorrow. Our products surpass the industry standards due to the use of high-quality components even at the minuscule level. Being an eco-friendly organisation, we aim at leading the e-mobility market through effective and clean charging solutions for e-automakers.
A revolutionary AC charger that fits like a glove with your convertor to charge your vehicle at your desired speed. With our charger, you need not worry about staffing. It is a fully automated system that doesn't need supervision. The flexible payment modes built-in promote a secure transaction. What is more interesting? Our software solution helps you keep an eye on your equipment status wherever you are. The fascinating software solution helps you gain control before anything drastic happens. Keep your customers moving swiftly and help build a pollution-free economy.
We are authorized distributors for Elcop Controls