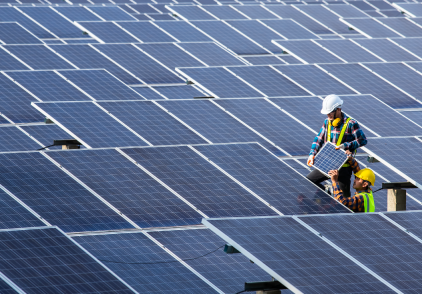 ABOUT ENERGY POWER SYSTEMS
The global demand for sustainable energy solutions is on the rise.We are aware of our commitment to elevate the quality of life, while at the same time generating green energy responsibly. We will continue to do all it takes to takes to make solar energy affordable and accessible to all.
Energy Power Systems 
is a "One-Stop-Shop" like a solar energy solution provider. We provide solutions for EPC of utility-scale solar PV Modules, Inverters, ACDB, DCDB, solar water heaters, off-grid solar systems, etc. We continue to deliver on our key principles of innovation, quality, sustainability and value. Our solar panel solutions are an example of this approach in practice. We've worked with experts in the field to deliver a start-to-finish solar panel service from design, through installation and maintenance – supporting you in the drive towards sustainable construction and greener living.
Leader in Industrial and Residential Rooftop System Installation
Turnkey Solutions Provider
Grid Connected Solar Power Systems